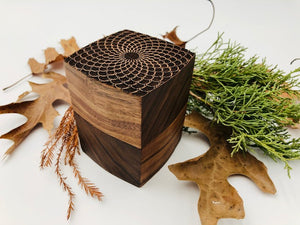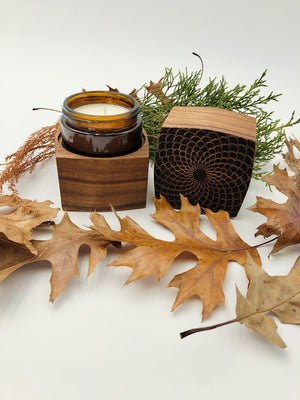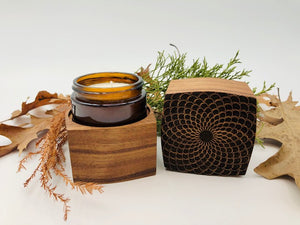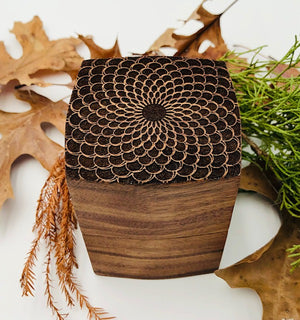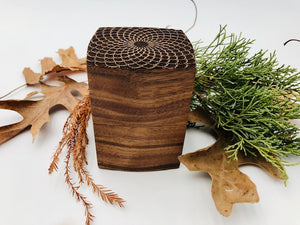 Candle Holder Notes:
A beautiful single handmade candle holder made from walnut with engraved textured design. Specifically made to fit the "Rich Wood Grain" 4 oz candle, but can accommodate other 4 oz candles or be used as a keepsake container.
Holder Measurements (approximates): 
Height: 3.5 inches
Width: 3.75 inches
Weight: 3.0 oz

Wood Type:
Walnut

Additional Details:
The candle holders are made of natural hard woods. The texture and appearance of the wood grain will vary. There will be irregularities such as varied patterns, darker areas, and different textures. 
Customer Reviews
01/04/2021
Uyen
United States
Beautiful
Lovely candle holder
01/04/2021
Kim
United States
Amazing!!
Simple and easy process
01/04/2021
Ted
United States
Beautiful candle holder
The quality of this candle holder is amazing. Nice detail, sturdiness, and weight.